Lufthansa has just added a rather surprising transatlantic route to its schedule …
Lufthansa's flight from Newark to Malta in the summer of 2021
As Brett Snyder noted, Lufthansa has added a new service between Newark and Malta to its schedule for this summer. The flight is operated with the following schedule:
LH489 Newark to Malta Departure 8.45pm Arrival 11.25am (+1 day)
LH488 Malta to Newark Departs 3.15 p.m. Arrival 7.00 p.m.
Lufthansa's route from Newark to Malta
Lufthansa will use an Airbus A350-900 with 293 seats for the route, including 48 business class seats, 21 premium economy seats and 224 economy seats. The route extends for nearly 4,600 miles in each direction and is blocked at 8 hours 40 minutes east and 9 hours 45 minutes west.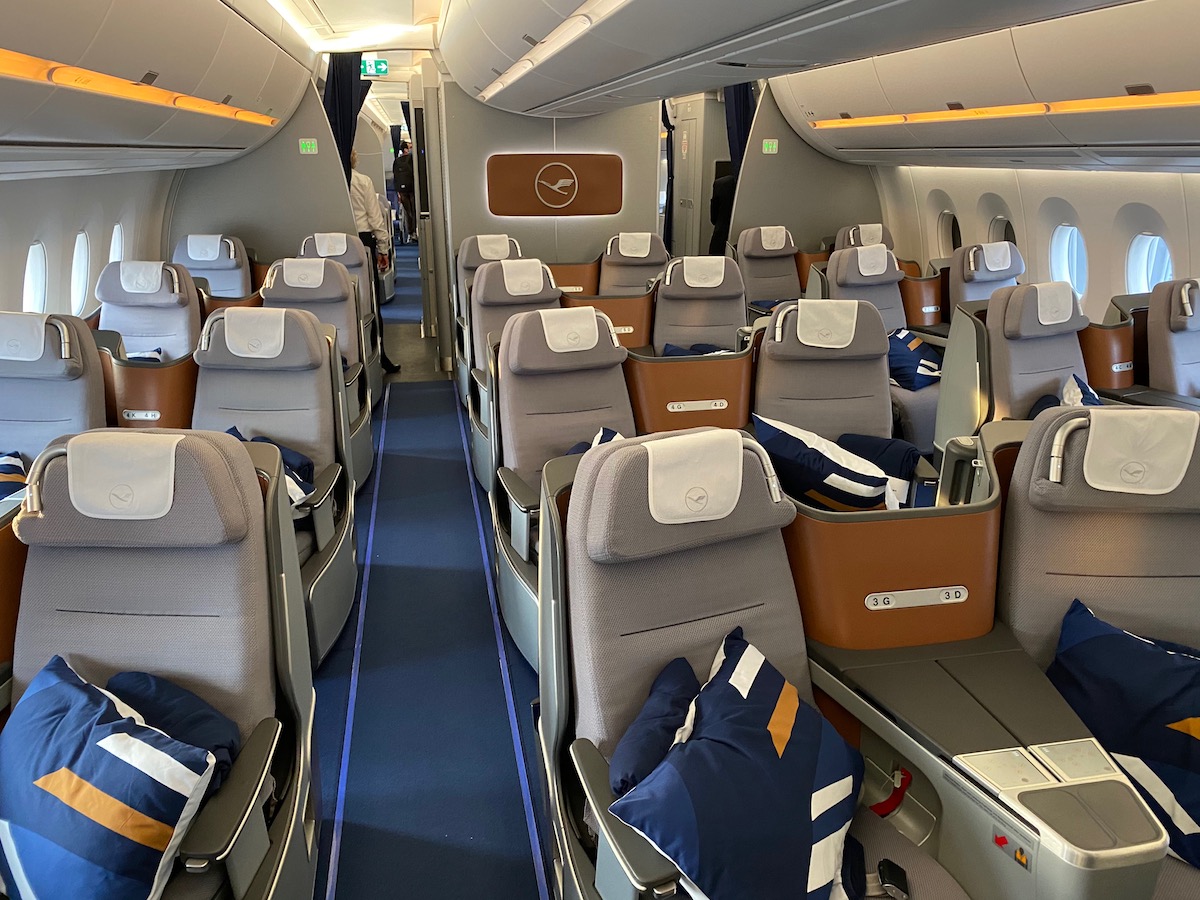 Lufthansa A350-900 Business Class
It is strange that the route is very inconsistent:
It is operated up to 3 times a week
It is consistently used in place of the daily Newark to Munich route, with the exception of days when the Newark to Malta route operates
The first flights are east on June 30 and west on July 11, and the last flights are east on October 14 and west on October 15
The frequencies, days of the week, etc. are not consistent.
While the route has been loaded into the schedule, it is not yet for sale. It's not entirely clear if this is because Lufthansa has no plans to sell seats, or if the route has just been added to the schedule and inventory loading may take a while.
Why should Lufthansa operate this route?
I'm sure we'll find out the official answer soon, but we might as well speculate in the meantime. The way I see it, there are a few possible explanations for this route:
This could be a pure freight service. That seems unlikely as the route is seasonal for the summer. Malta is ultimately a relatively small market and Lufthansa will have to shut down its service between Newark and Munich for this to work
This could be a seasonal passenger flight; While Malta is not yet officially open to Americans, the country is hoping for a great summer tourist season and will even encourage tourists to visit
This could be a mistake. That seems pretty unlikely, especially since Lufthansa canceled flights from Newark to Munich on the dates of this route
Personally, I'm pretty confident that this is an attempt at a summer tourist seasonal route, strange as it may seem:
Malta is ultimately a very small country and this would be the only non-stop flight between Malta and the US
With most of the European Union expected to open up (ish) to Americans soon, people are unlikely to travel to Malta as other options are lacking
That being said, many cruises are expected to depart from Malta this summer and, interestingly, the days of Lufthansa flights to and from Malta largely coincide with the arrival and departure of cruises. It is also interesting that the first flight to Malta is on June 30th while the first flight from Malta is on July 11th, which further exacerbates this
I think the big question is whether Lufthansa has negotiated an agreement with cruise lines to operate this route and sell seats in bulk, or whether Lufthansa is only relying on cruise traffic from the US that wants to fly direct. I think there has to be some kind of contract for this to make sense.
Do Lufthansa hope that cruisers want to go to Malta this summer?
Bottom line
Lufthansa has added a new route between Newark and Malta to the schedule for this summer. The airline will fly an A350 up to three times a week, replacing the route from Newark to Munich on these dates.
While no official announcement has been made, my money is mostly about cruising, simply through the process of getting rid of it. However, this is a strange one.
What do you think of Lufthansa's route from Newark to Malta?