3 Top Tips for Building a Modular Home on a Sloping Block
Feb 16
Found the ideal block in the right location but the slope of the land is making you think twice? The good news is, you can build a beautiful modular home on a sloping block without it being stressful or putting a strain on your budget. The key is to be aware of the positives as well as the challenges so you can find value and avoid unnecessary headaches.
While building a new home on a sloping block does require a little more planning, when you get it right, the results can be truly spectacular. So, read on to discover our 3 top tips to help you build your dream modular home on a sloping block.
1) Make the Most of the View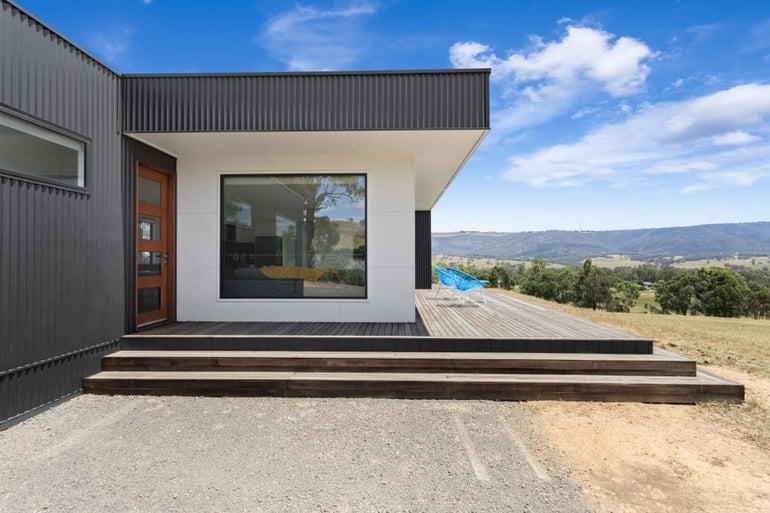 One of the key factors to consider when designing your new home is to maximise the views. Make sure the position of your home allows you to capture the outlook from the rooms you frequent most such as the living zone and bedrooms. Include plenty of windows in these spaces that frame the view for maximum impact. And an outdoor deck or alfresco that is in a prime position to soak up the surrounds while you relax or entertain is an absolute must.
Not only will capturing the surrounding views enhance the enjoyment of your new home for you and your family, it's also a great selling point that will add serious value if you go to market in the future.
2) Look for Value Beyond the Land Price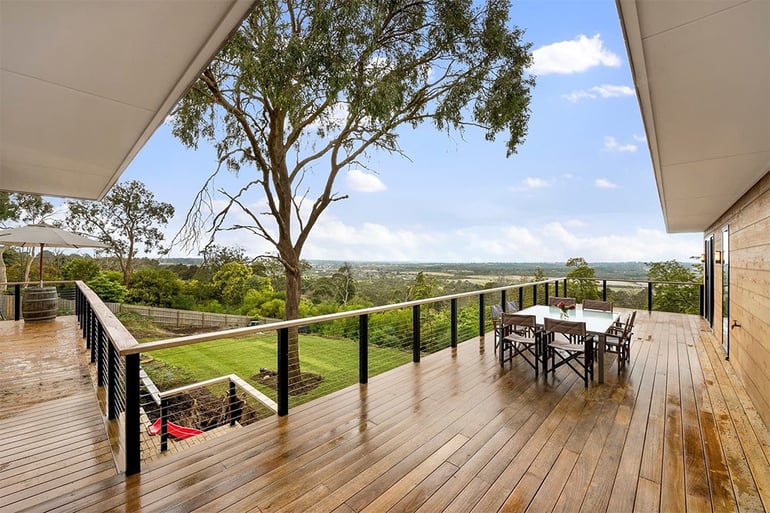 When you're buying a block of land, if it has a slope there's a real potential to pick it up for a bargain price. However, the reason you generally pay less for steep blocks is because there are usually additional costs involved in successfully completing the build.
Being aware of how much you're likely to need for these extra costs is important to avoid paying too much for the land. Don't be afraid to make some enquiries regarding what type of works, permits and reports will be required before you commit. Talking to your builder is often a good place to start, as they can offer advice and even assess the site if required to help you discover which additional costs you may be looking at. Although this may take a little extra time and potentially a small cost to organise, it's well worth the investment in the long run.
3) Understand the Additional Costs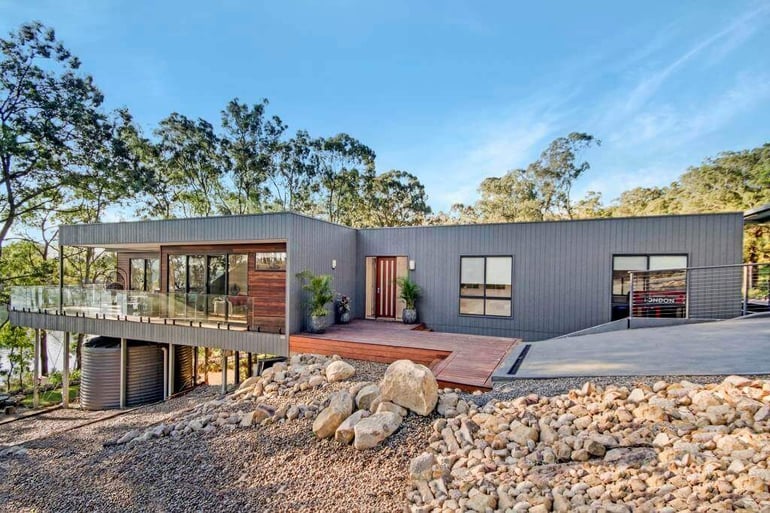 So, compared to a flat block, what type of additional costs might you be looking at? In most cases sloping land will require some excavation to prepare the build site and may also need retaining walls installed too. In addition, if planning overlays apply, you will likely need to organise a geotechnical report which will specify the depth of the footings and any other requirements that must be included in the design.
For sites that are difficult to access and new homes with a floor level above one metre, installation will be completed using a crane. Plus, if any outside decking is over one metre above the ground, balustrading must be included to meet regulations. The cost for the above items will vary depending on the site and they can range quite a bit. Your site will be assessed during the design phase, so you will know the additional costs before the build starts. However, where possible we recommend that you have a chat with our team before you finalise the purchase of the land. That way, you have an idea of the additional costs upfront and can make a decision based on the bigger picture, rather than just the purchase price of the land alone.
Is a Modular Home a Good Choice for Your Sloping Block?
Because modular homes are built to approximately 90% completion off site, any site disruption is kept to an absolute minimum which is great for steep blocks. Our design and building team have plenty of experience working on steep land and have completed many stunning modular homes on sloping blocks. We'll talk you through the process and offer expert advice that could save you time, money and more than a few headaches.
As you can see from our Daylesford and Frankston projects, building on a sloping block can result in a stunning home. When you put in the groundwork, work with the right builder and maximise the positives, any short-term challenges experienced while you build your home will soon be forgotten as you enjoy your new home and the stunning views for many years to come.
Over to You
Do you have a question about building on a sloping block? Our team are always happy to help! Simply post a comment below, visit us on Facebook or contact us direct on 03 5145 7110.